Junior All Party Jumper Hidden
$229.00
per additional day
Product Information:
Junior All Party Jumper
Our Indoor Outdoor Module is perfect for any event, indoors or out. With its high-visibility mesh around all sides, spectators can view easily.
You won't have to worry about your guests not being able to participate in the fun with this jumper. It's colorful and exciting, perfect for any theme party. Let Junior All Party Jumper help make your party a success.
Dimensions: Length: 11'8" Width: 13'0" Height: 7'10"
Maximum number of children allowed at any one time: 6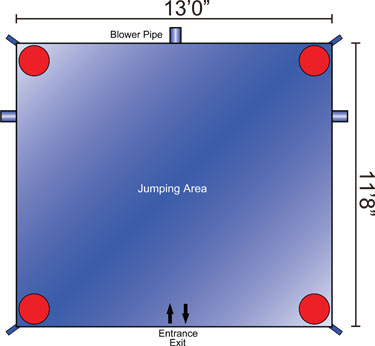 Item Dimensions:
11'8" x 13'0" x 7'10"
You might also be interested in:
Professional delivery to
Chicago, IL
and surrounding areas. Please submit a quote or contact us to be sure we service your area.