Mickey Mouse Clubhouse Jumper
$249.00
per additional day
Product Information:
Mickey Mouse Clubhouse Jumper
This medium-sized jumper has 200 square feet of jumping space with plenty of room to jump around and celebrate with their favorite Disney characters. The Mickey Mouse Clubhouse jumper is perfect for any occasion – from birthdays to family gatherings. And when the party's over, cleanup is a breeze thanks to our easy-to-use deflation zipper. So invite everyone over and let the good times roll!




Dimensions: Length: 14'4" Width: 13'4" Height: 12'8"

Maximum number of children allowed at any one time: 6 kids or 4 teens.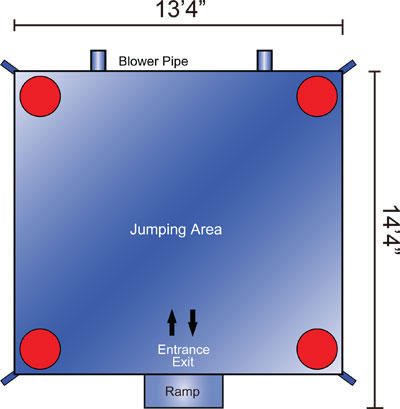 Item Dimensions:
14'4" x 13'4" x 12'8"
You might also be interested in:
Professional delivery to
Chicago, IL
and surrounding areas. Please submit a quote or contact us to be sure we service your area.