Medium Dinosaurs Jumper HIDDEN
$249.00
per additional day
Product Information:
Medium Dinosaurs Jumper
Planning a Jurassic-themed birthday party for your little one and need the perfect Dinosaur bounce house? Look no further! The Dino World Jumper is just what you need to make your child's birthday party unforgettable. This jumper is not only large and colorful, but it also features an entrance ramp and netting on each side for ventilation. It even has a Jurassic theme that will delight any dinosaur lover. Your child will have hours of fun jumping around in this bouncer, surrounded by all their favorite dinosaurs. And with our low prices, you can afford to buy one for your home and another for your friend's house too!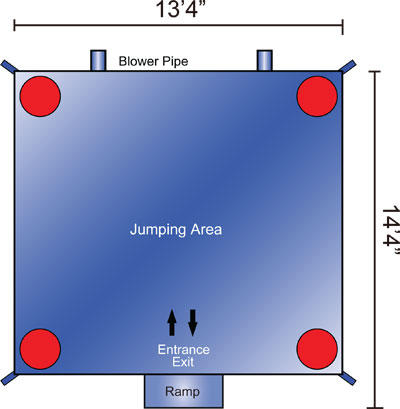 Item Dimensions:
14'4" x 13'4" x 13'
You might also be interested in:
Professional delivery to
Chicago, IL
and surrounding areas. Please submit a quote or contact us to be sure we service your area.